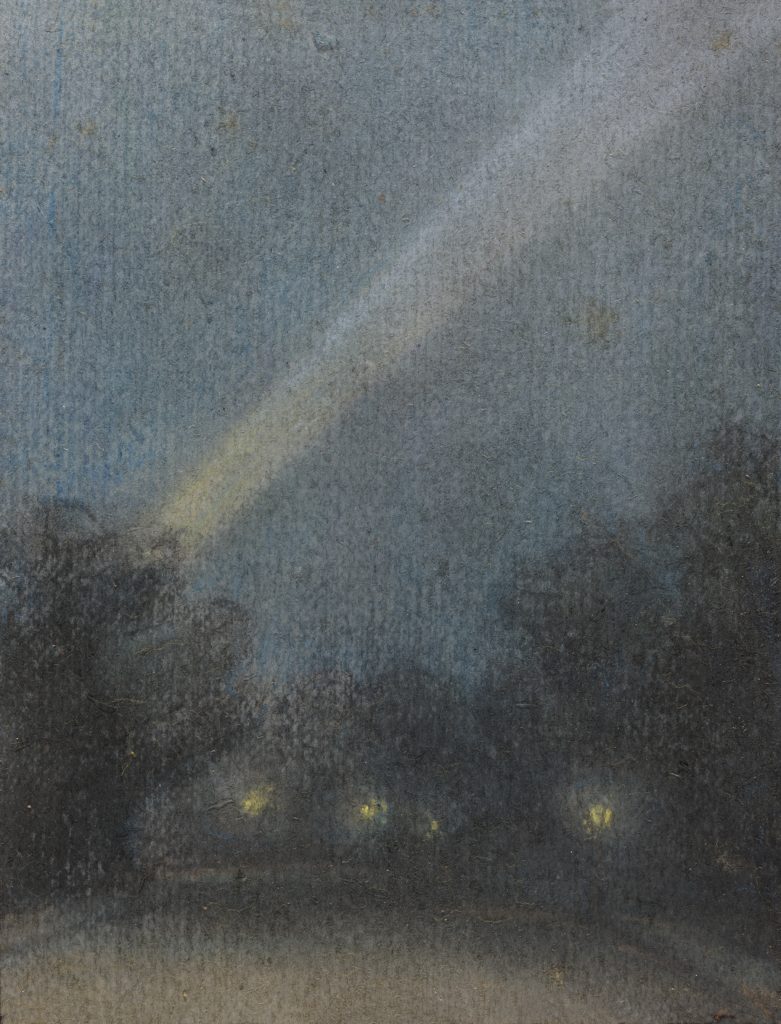 Blanche Georgiana Vulliamy (1869 – 1923)
Ipswich born ceramicist, painter and writer who lived in London and Torquay. She studied portraiture and went on to design pottery in London and Devon.  She became well known for her caricatures and goblin-like models and other grotesque figures.
Along with a significant collection of her ceramics, Colchester and Ipswich Museums have in their collection a series of 77 pastel drawings of WW1 searchlights. Each pastel drawing measuring the same; drawn during the first world war at various locations in London.
http://www.suffolkpainters.co.uk/index.cgi?choice=painter&pid=1866